The Town of Dove Creek operates a bulk water filling station at the corner of 1st and Marion Street to supply potable water to the public year round, 24 hours a day (subject to change).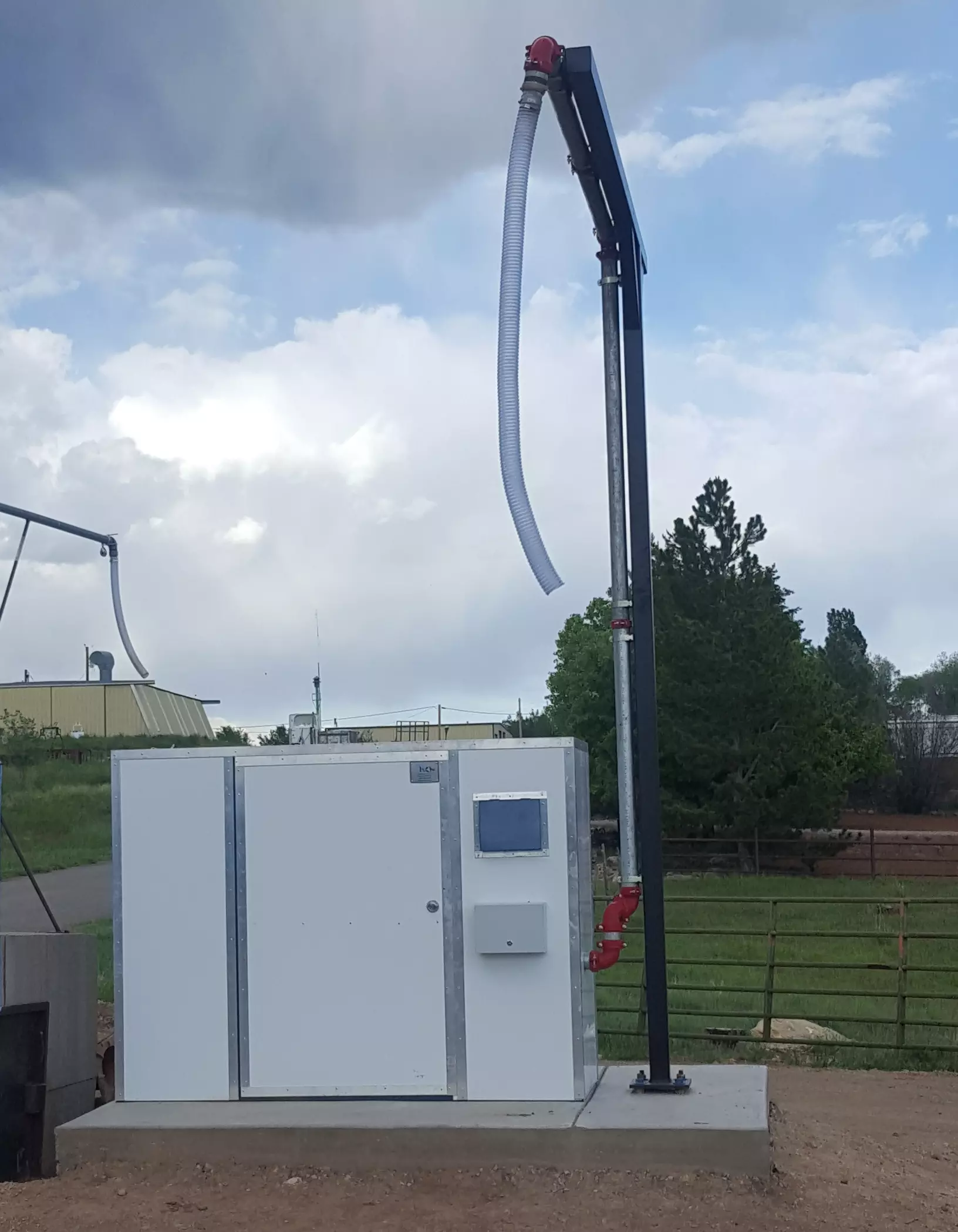 Setting Up Your Account
To use the Water Dock Station, an account must first be created by filling out an application and submitting it to the Town Office in person, via Email or fax. Once approved, an Account number and PIN will be issued. Payment is required before acquiring water from the Station. Once your account is setup, payments can be made online at pay4water.com (Deployment Site = Dove Creek, CO). You may also bring cash, check or card to the Town Office located at 505 W. 4th Street during business hours.

Town Office
Business Hours:
Monday - Friday
8:00am to 4:00pm

The bulk water rate is currently $10.00 per thousand gallons.
Equipment Requirements
The Water Dock Station is equipped with three water dispensing units to accommodate smaller residential tanks as well as large commercial tanker trucks. One unit is equipped with an overhead dispensing arm with a 3" hose that can accommodate up to 14 foot. There are also two side filling units fitted with a 2" male cam-lock (one on each side of the water dock).
For the 2" side units, customers are required to supply their own hose and 2" cam-lock female connector. Camlock connection to your tank is recommended due to high pressure of the system.
Use of the 3" overhead arm requires a hose that will fit over the 3" stationary hose. DO NOT attempt to hold the 3" hose by hand as pressure can exceed 300+ gallons per minute.
Additional Information